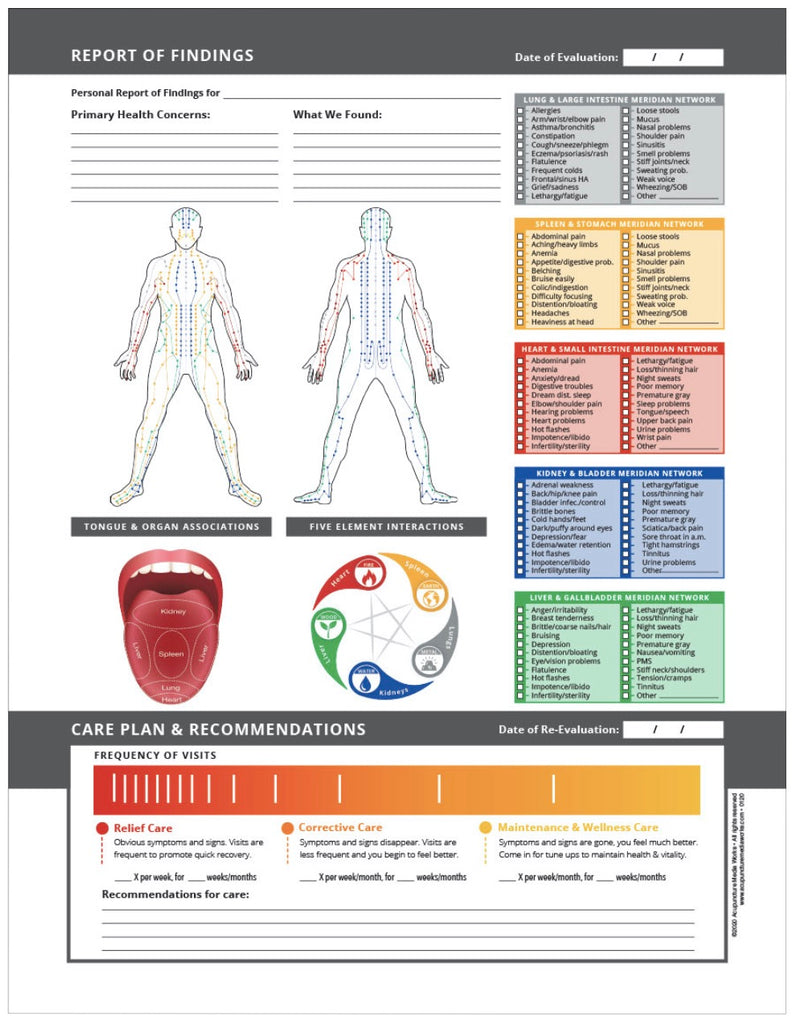 Report of Findings and Care Plan form
---
Tell it like it is.
A report of findings is essential to keep patients coming through your door. Patient's will take notice when you place all the pieces to their health puzzle together in this simple, organized, and colorful way. When you do this, you will clearly illustrate a pattern of disharmony that is viewed and expressed to your patients.
Highly recommended if you use our Report of Findings and Care Plan form outlines a few key questions that most patients have.

Our exclusive Report of Findings and Care Plan help:
organize your thoughts so you can clearly report what you have found

explain what meridian and organ systems are out of balance
what you will be doing for them

outline your goals and treatment plan

identify and explain the stage of care your patients are in

how much it will cost

what you will be doing for them

your care recommendations
and the date of re-evaluation

Simple, succinct, organized and effective! Our report of findings and care plan form saves you time, keeps you focused, increases credibility, and motivates patients.
8 ½ x 11, full color - Pack of 50
---
Share this Product
---
More from this category