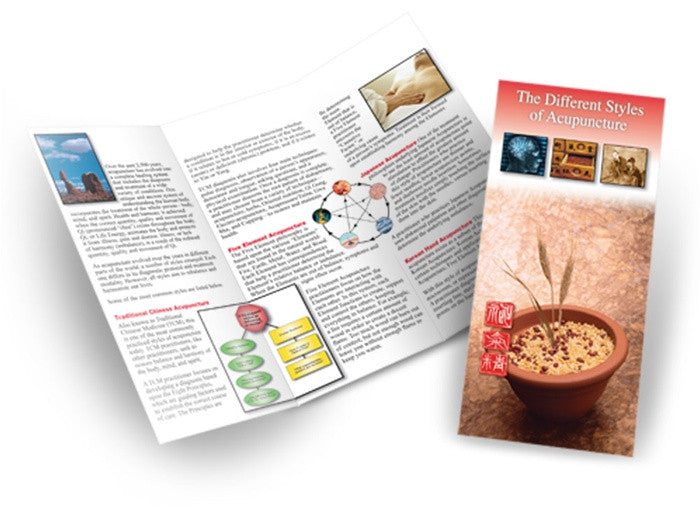 Different Styles of Acupuncture - Brochure
---
8 1/2 x 11 full color brochures. Pack of 50.
Often, patients possess only a rudimentary understanding of the diverse styles of acupuncture and their applications. Our brochure provides an insightful discussion on the top 8 styles of acupuncture:

• Traditional Chinese
• Five Element
• Japanese
• Korean Hand
• Auricular
• Scalp
• Medical
• Veterinary

Our 'Styles of Acupuncture' brochure is both captivating and concise. It illuminates the various styles of acupuncture in a manner that is straightforward and easily digestible.

With its appealing colors and easy-to-read format, this brochure significantly bolsters your patients' comprehension of acupuncture.

A dedicated space on the back flap allows you to impart a personal touch using a stamp, business card, or label.

---
Share this Product
---
More from this category