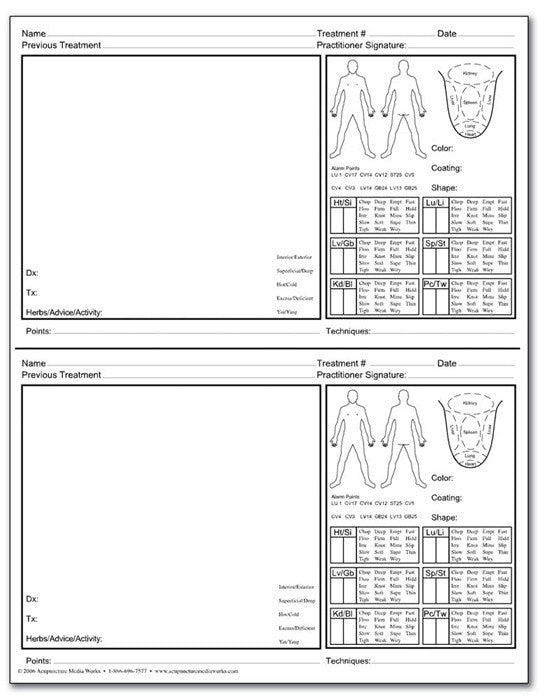 Follow-Up Health History Form
---
Through years of practice and experience, we have developed a comprehensive Practitioner Follow-Up Health History form.
This follow-up health history form is designed for easy use and will help direct your line of questioning when you are performing follow-up diagnostic evaluations.
There is ample room to document your notes of health concerns and improvements. The 8 perimeters are listed along with room on the form to document tongue, pulses and alarm points.
This follow-up form is a great adjunct form to use with our PRACTITIONER HEALTH HISTORY FORM. It is simple, succinct, organized and effective!
If you would like to view a SAMPLE of this form before purchasing, click on "CONTACT" (on toolbar) and request a sample (don't forget to include your email address). We will send to you a sample promptly.
As soon as payment is confirmed you will receive access to download the e-document from your account.
---
Share this Product
---
More from this category