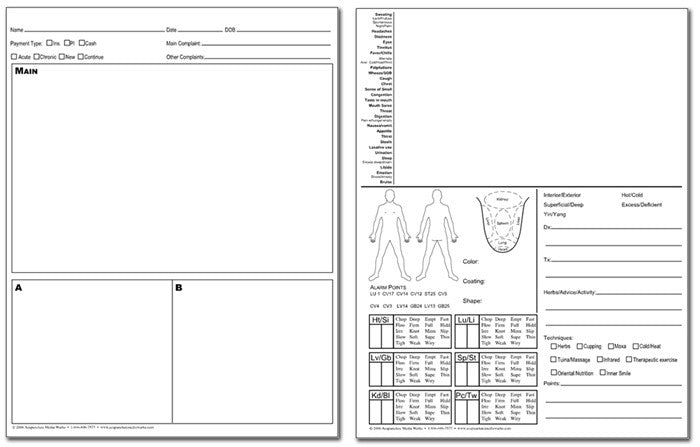 Practitioner Initial Health History Form
---
Through years of practice and experience, we have developed a comprehensive Practitioner Initial Health History intake form.

Our forms are designed for easy use and will help direct your line of questioning when you are performing your diagnostic evaluation.  There is room to document your patient's primary complaint/symptoms plus areas to document secondary complaints.  A list of "triggers" such as sweating, headaches, cough, appetite, sleep, etc. will assist you in getting a complete health picture.  Also there is room on the form to document tongue, pulses and alarm points.

This comprehensive form is simple, succinct, organized and effective!

If you would like to view a SAMPLE of this form before purchasing, click on "CONTACT" (on toolbar) and request a sample (don't forget to include your email address).  We will send to you a sample promptly.

As soon as payment is confirmed you will receive access to download the e-document from your account. 
---
Share this Product
---
More from this category